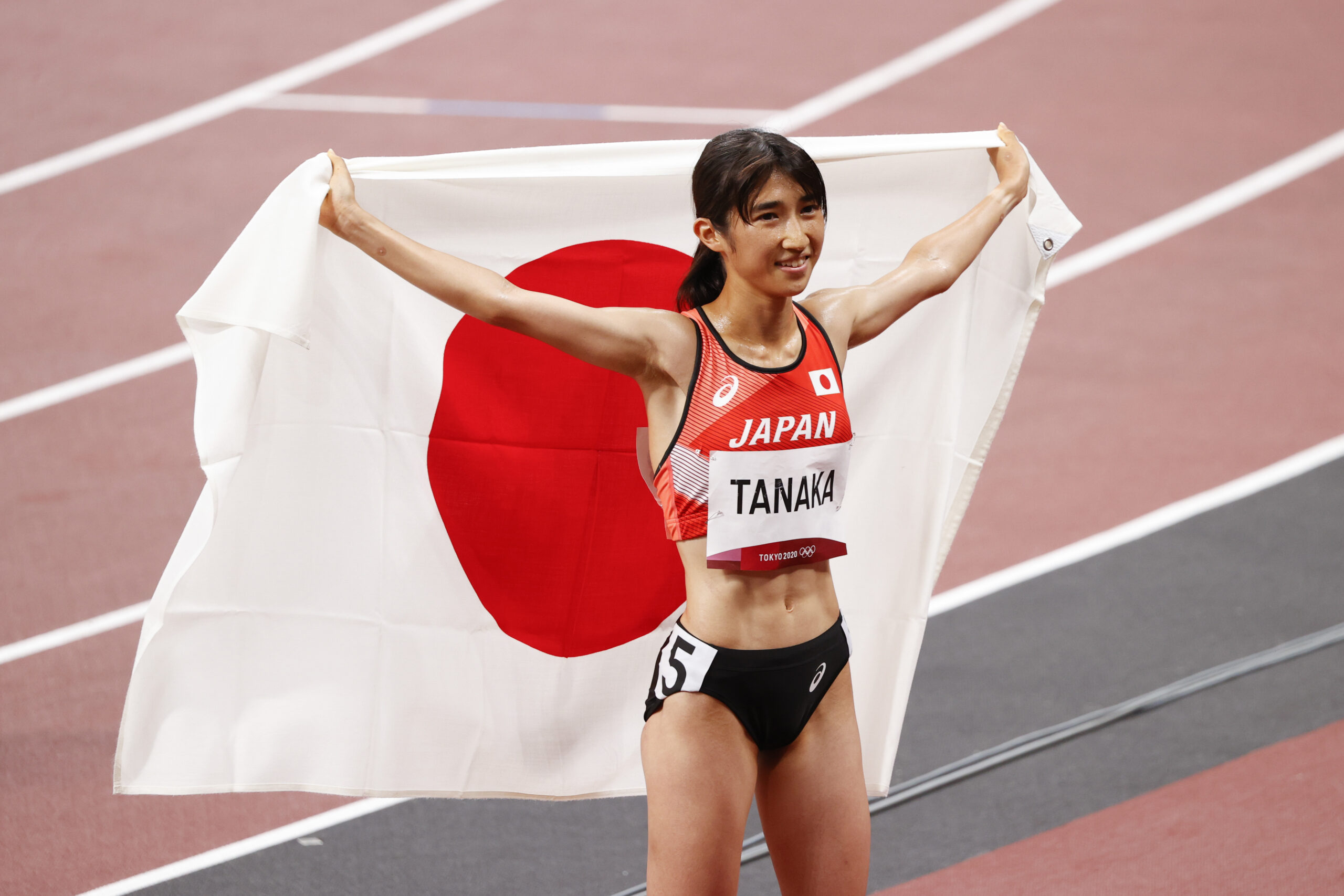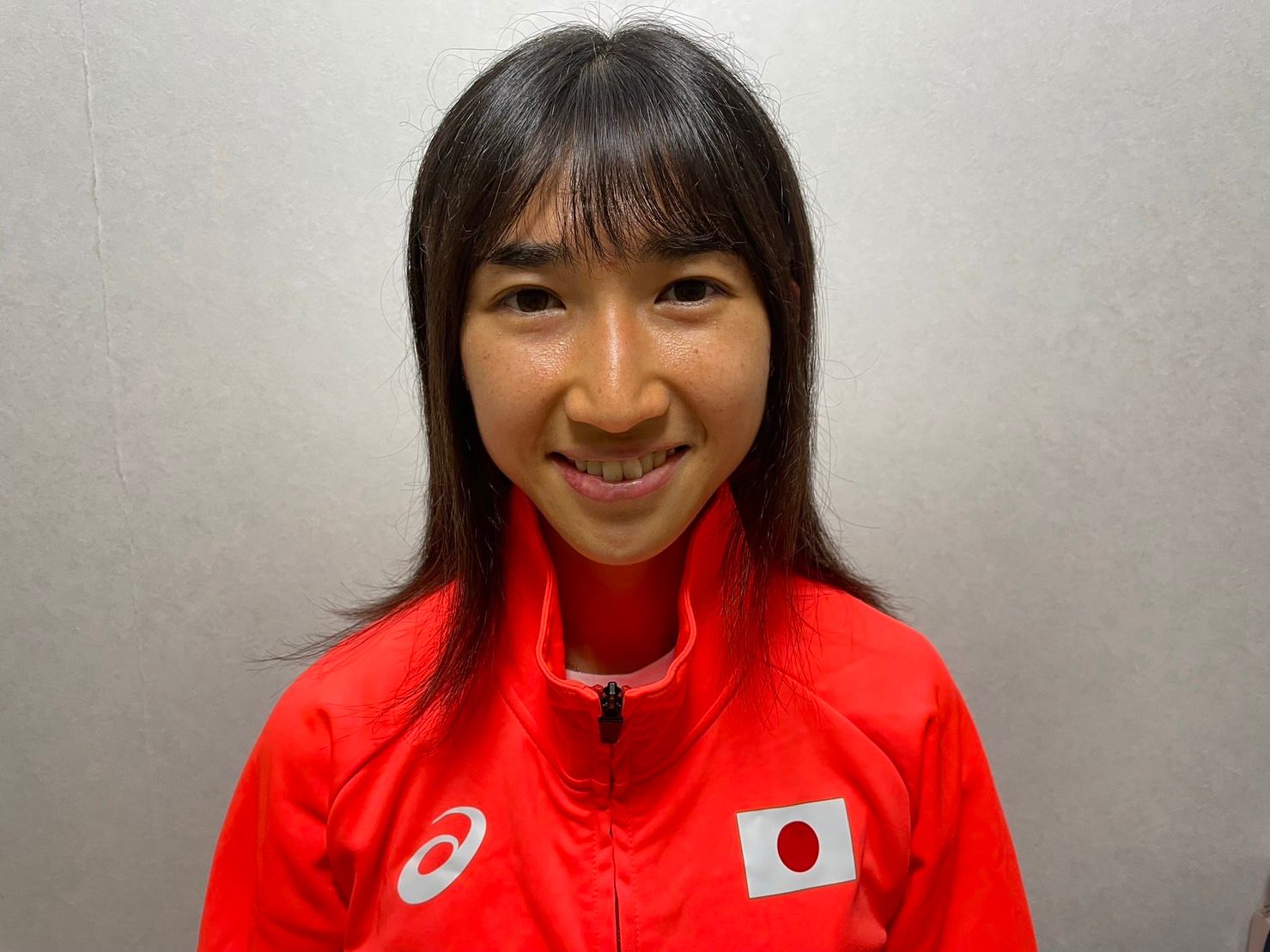 Nozomi Tanaka
Born in Hyogo Prefecture in 1999. After graduating from Doshisha University, they worked at Toyota Industries Corporation before transitioning to become a professional athlete in April 2023. They hold Japanese records in the 1000m, 1500m,3000m, and 5000m events. They competed in the women's 1500m at the Tokyo 2020 Olympics, achieving the first-ever finals appearance by a Japanese athlete and finishing in 8th place.
I want to become an athlete who can embrace both the joy of running and the intensity of competition.
— When did you start running, Tanaka-san?
Because both of my parents were runners, I had been participating in various "parent-child marathons" since I was very young. But I started relatively late (laughs). Even in the "parent-child marathons," they would rank participants, so enthusiastic parents would aim for victory with their children. However, my parents and I didn't take it too seriously. They would wait for me if I got tired, or carry me until I recovered. We had fun running together. At events organized by my father, when I wasn't running, I would play around the event headquarters and observe the staff working. Over time, I got to know more people, and they would call me "Kimi-chan" and show me affection. It was enjoyable.
— So, you were running without a competitive mindset in your early years. Was there a point when you began to consciously think about running as a sport?
My hometown in Hyogo Prefecture has a high level of track and field athletics, and many of the children participating in the kids' division were from running clubs. It was tough to win against them. Gradually, I managed to get into a position where I could compete for medals. When I won a road race in the winter of my fifth year of elementary school, I was overjoyed. Later, in the summer of my sixth year, the day after my mother participated in a marathon event in Australia, I won in the kids' division. Winning overseas became a significant source of confidence. Simultaneously, once I won, the desire to keep winning emerged, and the aspiration to run faster grew stronger.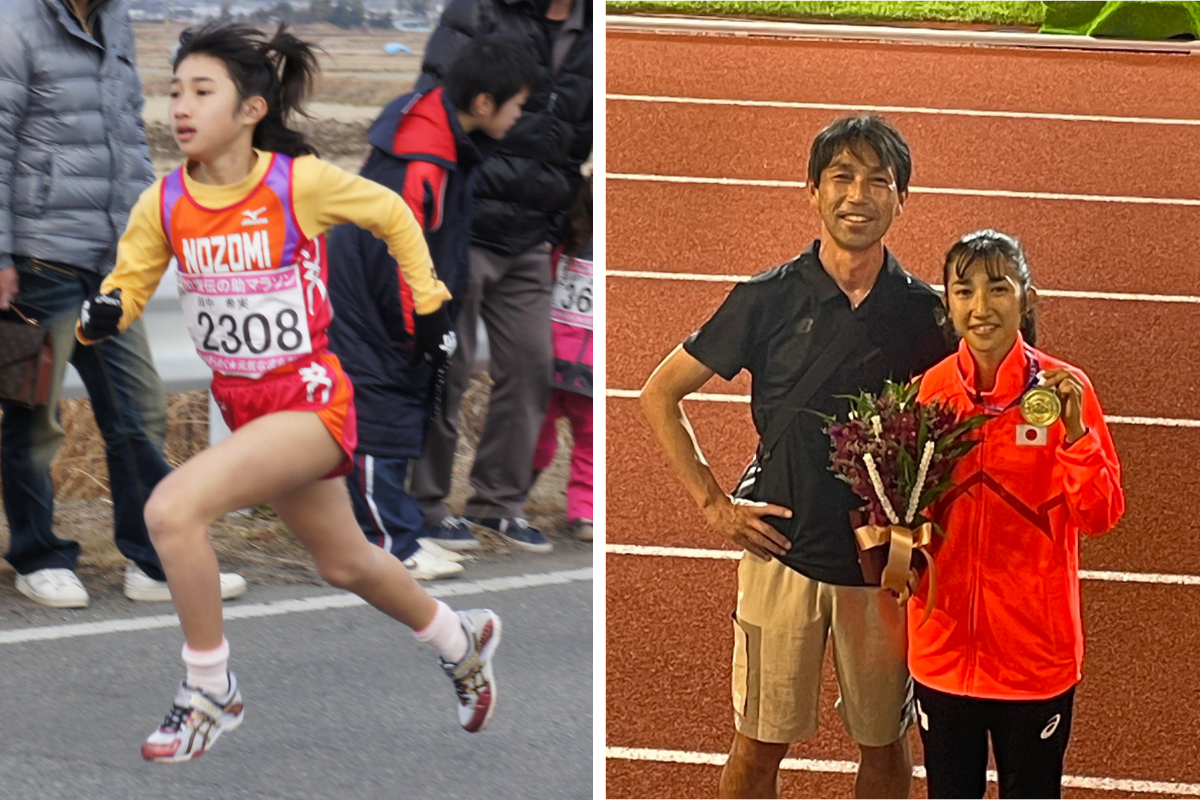 — In more than 10 years of running, do you have a most memorable competition?
It would be the "2020 Hokuren Distance Challenge" held in Hokkaido during the COVID-19 pandemic. The event took place without spectators, so even when running within the stadium, there were no spectators in sight. Nevertheless, many people watched online, and the organizers on-site sent their applause. I could turn that support into energy to run. Thanks to that, I was able to set my first Japanese record in the 3000m event.
— As of August 2023, you hold Japanese records in various distances, including 1500m, 3000m, and 5000m. Could you share the uniqueness of each event?
In the 1500m, the tactics between athletes are intense. If you make a mistake in positioning, even strong runners can't take control of the race and end up losing. Because you can't predict what will happen, I get nervous even before the start. The 3000m combines the speed of the 1500m with the stamina of the 5000m. Many athletes push hard from the beginning, and it becomes a power battle. The 5000m is all about stamina. Since the training volume is demanding, the practice itself is tough, even more so than race day. I believe this race reflects how much effort you've put into your training. Each event is not just about the time; it's about the interaction and tactics between athletes, such as jostling and strategies. If you pay attention to the dynamics of the race beyond the times, you'll find it even more fascinating.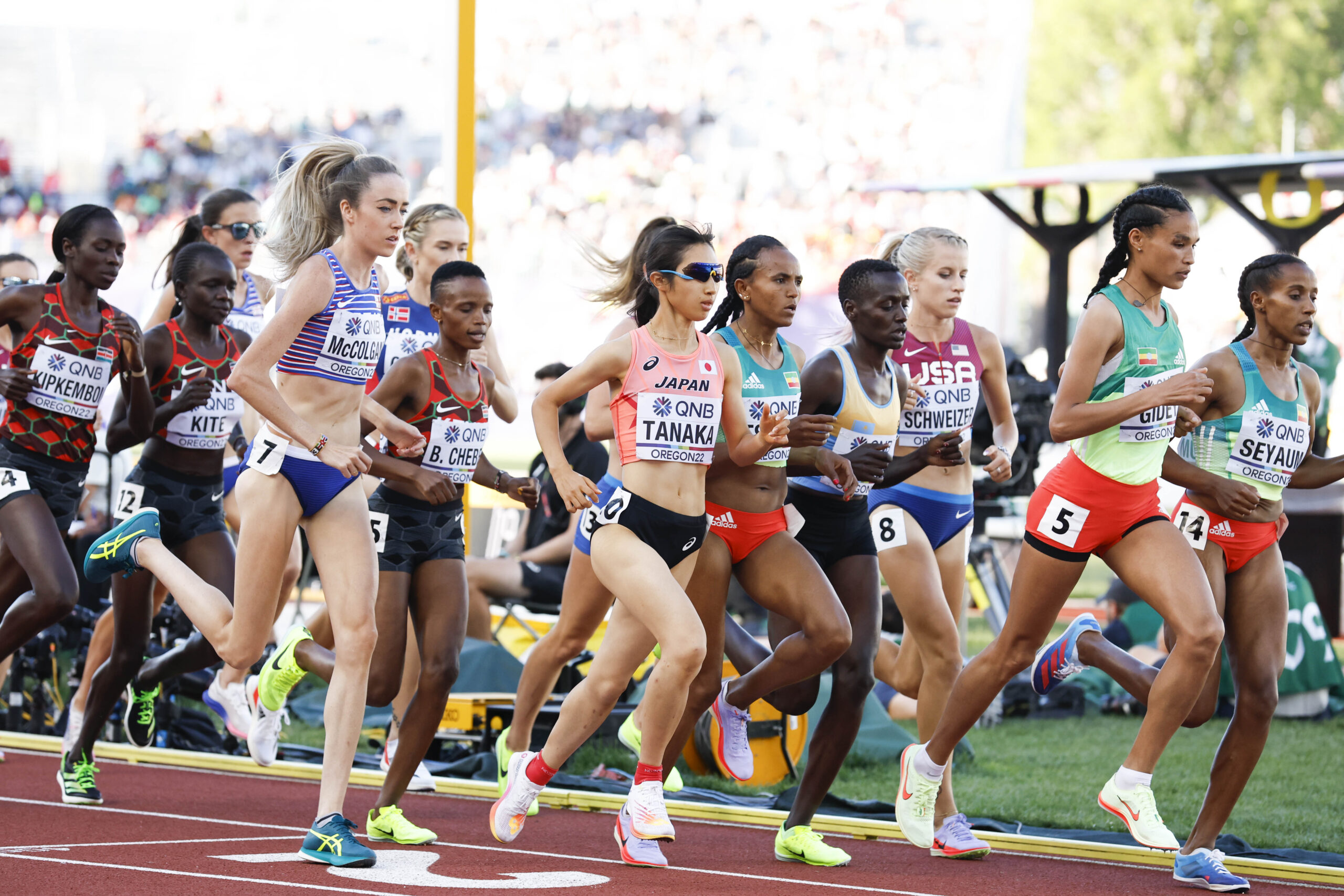 — Do you feel that you've become stronger? And what do you think is necessary to become a top-level athlete on the world stage?
I do feel that I've gained strength as I continue to practice. However, whether I can actually utilize that strength in races is a different issue. I am committed to practicing and improving my skills to bring out my full potential in races, both technically and mentally. Even on days when I'm not feeling well, the ability to give 100% of my effort that day is a combination of technique and mental strength.
I believe that the most important thing is personal growth. As your level as an athlete rises, you gain more attention from many people, and there are more responsibilities to fulfill. I want to enjoy experiences beyond running that come from these situations and transform them into positive energy. From the joy of running experienced in childhood to the challenges felt as a senior athlete, I want to be a player who can wholeheartedly embrace the entirety of track and field.
— In 2025, the "Tokyo 2025 World Athletics" will be held in Tokyo. Could you share your enthusiasm for it?
First, we have the "Budapest 2023 World Athletics" taking place from August 19th, but with the event in Tokyo coming up two years later in 2025, I believe the excitement will continue to grow. I am confident in my core, but I'm also influenced by the atmosphere and environment around me. So, if I can participate in the "Tokyo 2025 World Athletics," I will consider it a big motivation and will give my best!
I want to visit the town that served as the setting for my favorite children's literature.
——— Now, let's talk about your personal interests outside of athletics. Aside from track and field, what do you enjoy doing?
I enjoy reading. I developed a love for books when I was in elementary school, and I used to finish my school assignments and running practices quickly so that I could spend the remaining time reading.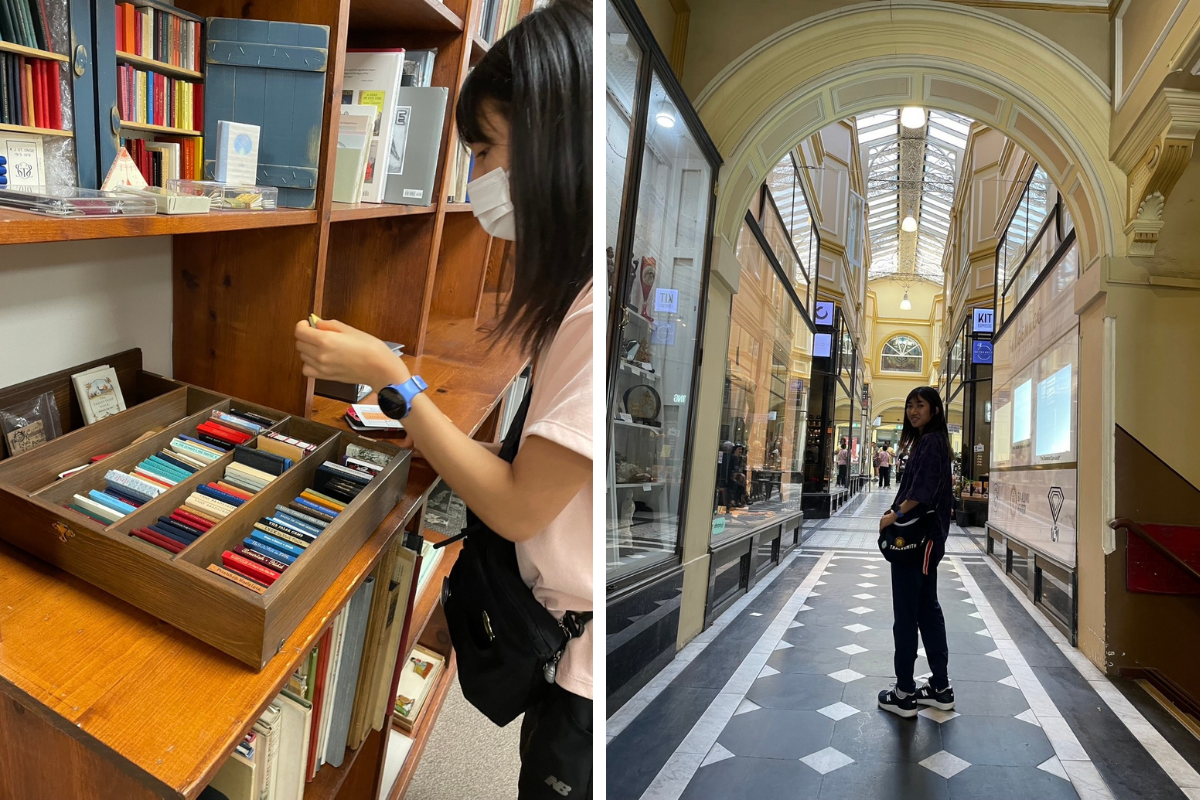 ——— What kind of books do you like?
I enjoy reading children's literature. I like books like "Anne of Green Gables," "Little House on the Prairie," and "The Little Country That Could." I read them while traveling, during breaks in practice, and before going to bed. During this interview, I'm currently on a training camp in Nagano Prefecture, and I brought "Kiki's Delivery Service" with me. It's a hardcover and quite heavy, making it challenging to carry abroad, so I thought I'd read it while I'm in Japan.
——— Are there any places you'd like to visit or live in?
I'd love to visit places like Prince Edward Island in Canada, the setting of "Anne of Green Gables," or Meiringen in Switzerland, where "Heidi" takes place. As for living, I don't have a specific location in mind, but I admire the self-sufficient lifestyle of the Ingalls family from "Little House on the Prairie." Doing DIY work on a house, cultivating vegetables in a garden—I'm attracted to that kind of lifestyle. During the training camp in Nagano (Lake Shirakaba), I stayed in a log cabin lodge, and I really liked that kind of living environment too.
——— How would you describe your own personality and character?
I'm competitive, a bit of a contrarian. Furthermore, my father, who is also my coach, calls me "stubborn." Since I was a child, I only did things I wanted to do, and I never did anything just because adults told me to. Athletics allow me to bring out that aspect of my personality. In the context of competition, I can fully express my character. That's probably why I've been able to keep going for so long (laughs).
A society where everyone can unleash their full potential.
———When participating in international competitions, what do you look forward to besides the sport?
Experiencing the culture of that country. When I participated in the "World Athletics Continental Tour Bronze" in Finland in July 2023, every hotel I stayed at had a sauna, so I tried it. During a training camp in Kenya in June of the same year, I tried various foods. Chapati and Mandazi, which are fried bread, were delicious. I ate them with stew or spread jam on them. When I go abroad, I look forward to tasting the local food of that area.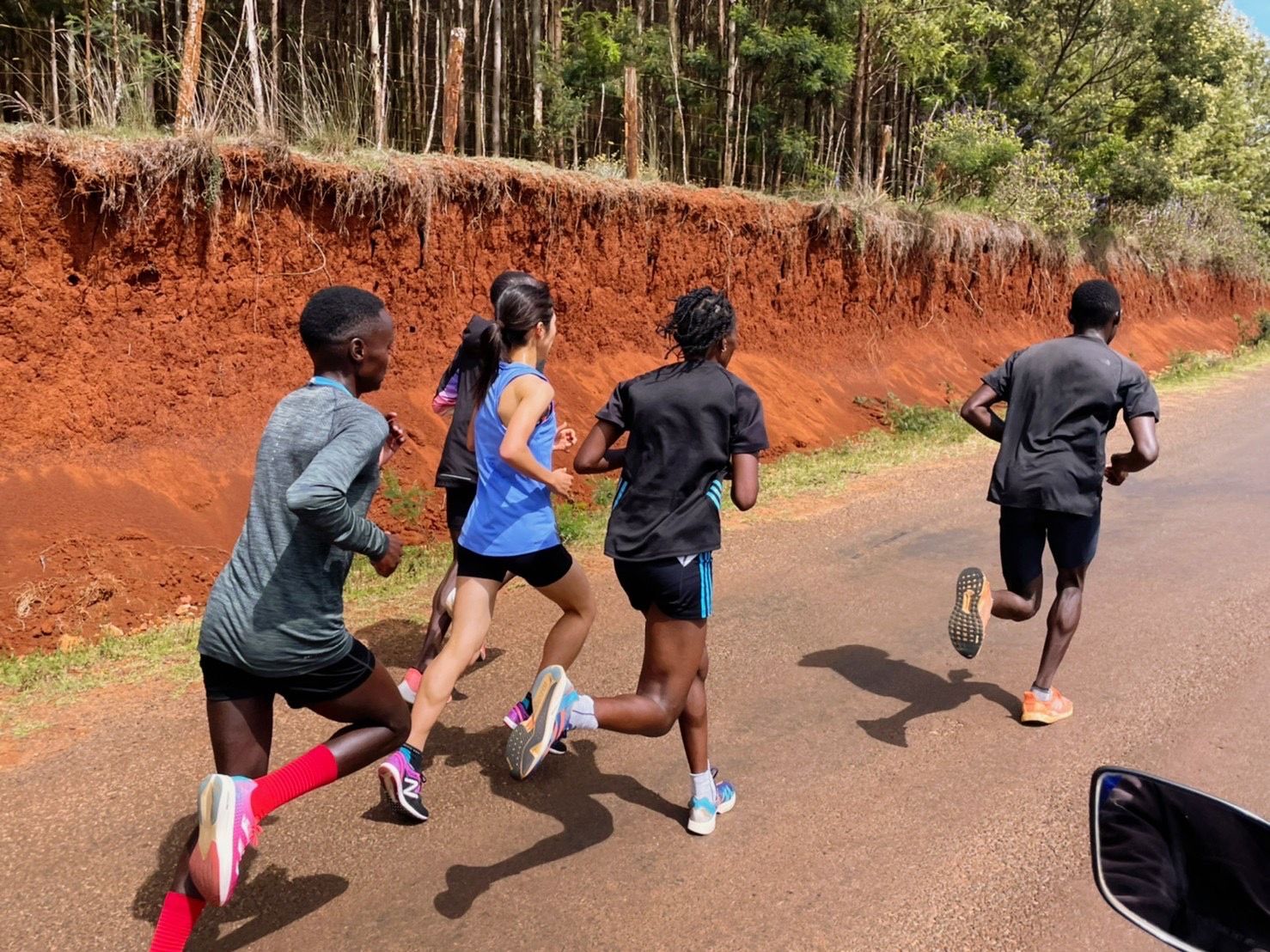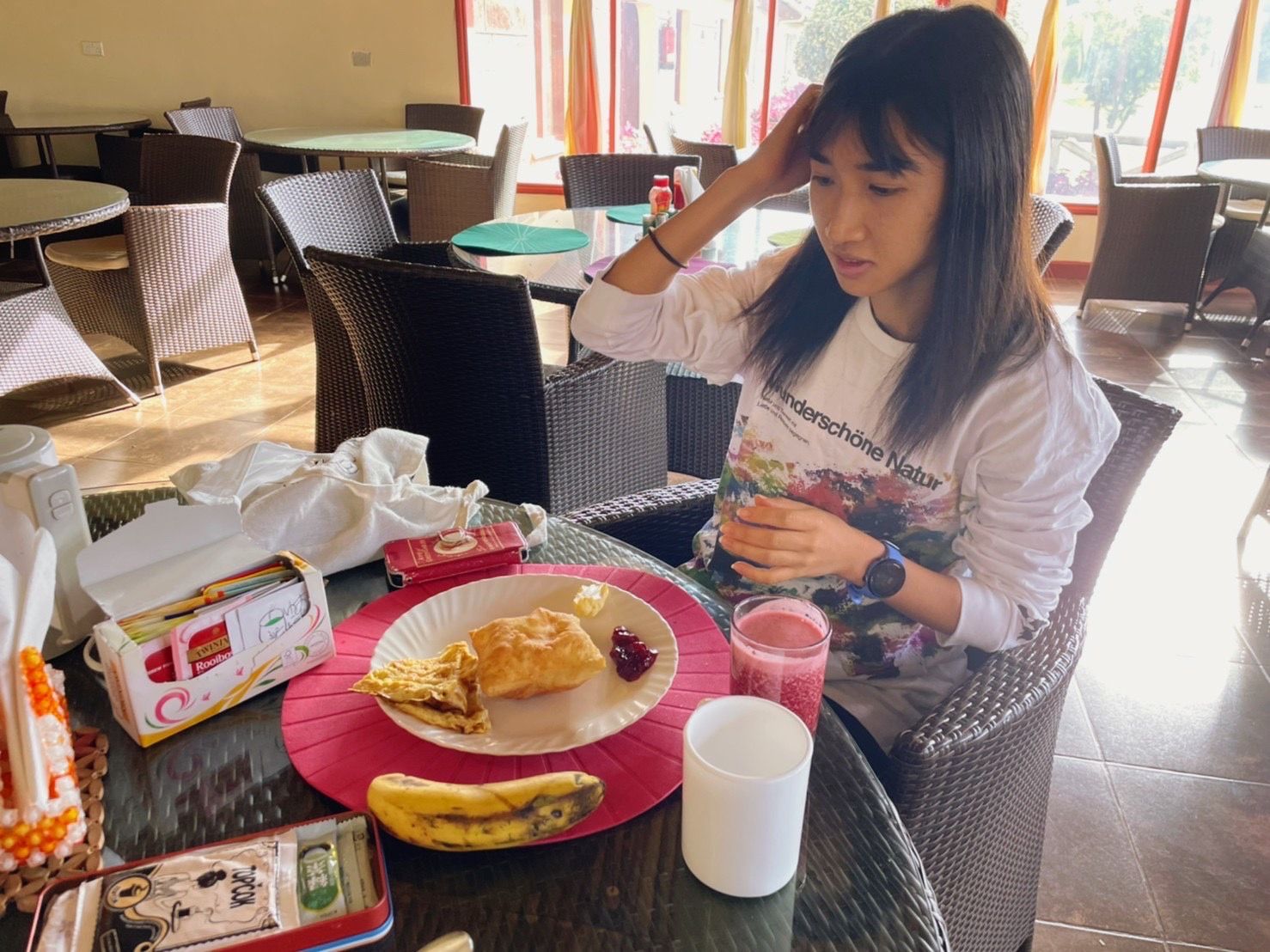 ———Through your athletics journey, you've had various experiences. As an individual, what kind of person would you like to become in the future?
Even after eventually leaving track and field, I aspire to use the experiences I've gained from athletics to build a positive and inclusive community, connecting with people from different backgrounds. I want to be someone who can broaden circles and create connections among various types of individuals. I believe that everyone has a unique purpose, and for me, that purpose has been track and field. I see it as my mission and responsibility to give my 100% in this field. However, there are many people in the world who don't have the chance to fully unleash their potential. During my training camp in Kenya, I encountered such athletes who diligently practice while waiting for their chance. Until that opportunity arrives, they persistently work hard. I want to be a person who contributes, in my own small way, towards creating a wonderful society where everyone has the chance to fully express their capabilities.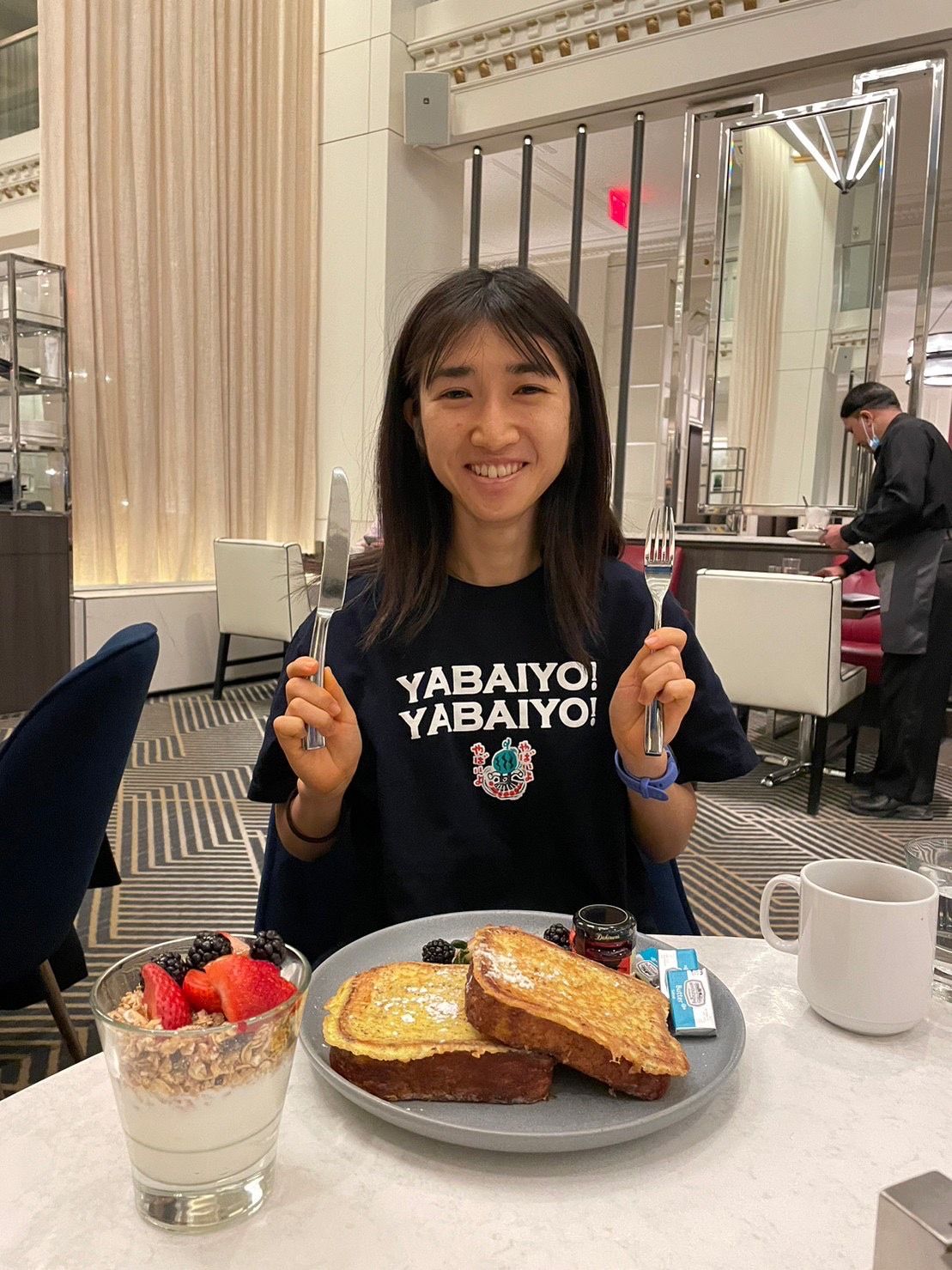 Instagram:nozomi_tanaka_official(https://www.instagram.com/nozomi_tanaka_official/)
——
text by Kentaro Matsui