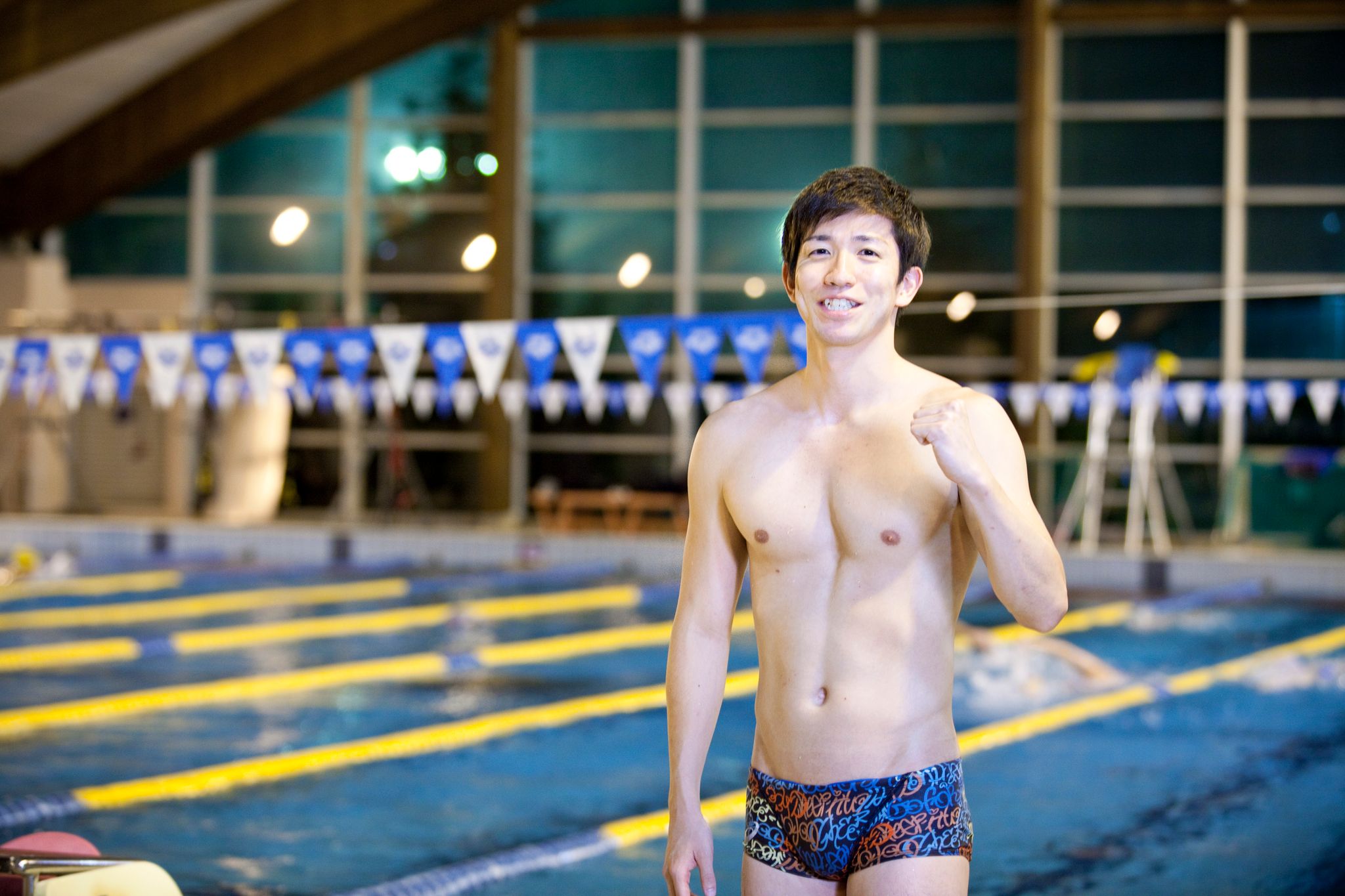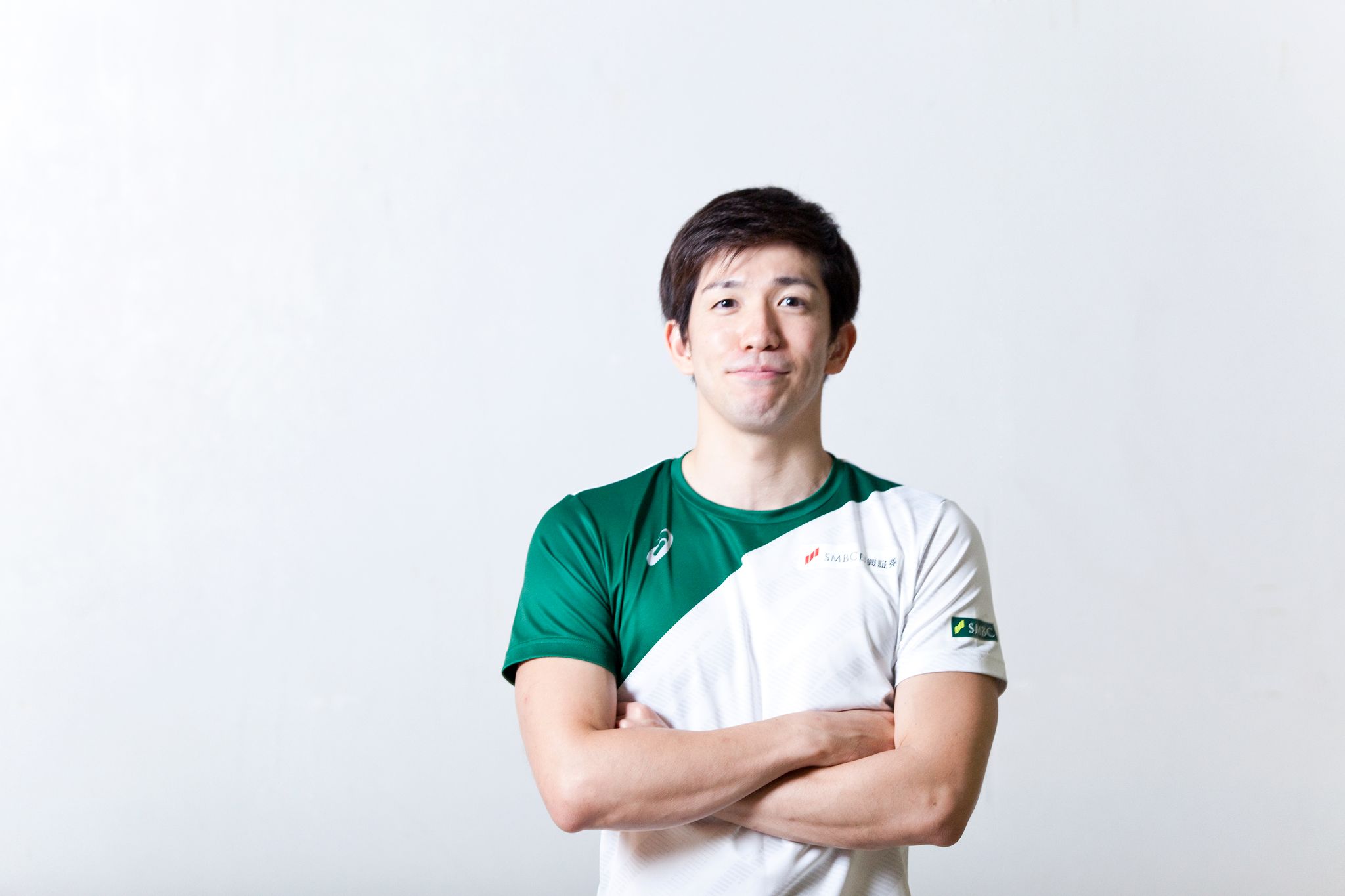 Ryutaro Ibara
Born in Tokyo in 1994. After completing graduate studies at Tokai University, they joined SMBC Nikko Securities Inc. as an athlete employee. They have participated in the Deaflympics for the past four editions, winning a total of 19 medals.
Deciding to Become an Athlete Employee Due to the Frustration of Not Winning a Gold Medal
——— Ibara-san, you've been swimming since you were 3 years old. Do you have any memorable experiences from that time?
Because I was born deaf, my mother suggested that I start swimming for my overall well-being. I've been swimming since I was 3 years old, and one memory that stands out is when I was in 2nd grade of elementary school. I was certified as a Level 1 swimmer in a swimming school's skill assessment and was encouraged to try the competitive course. There were no kids in my grade who were going into the competitive course, so I felt proud and memorable about that. At the same time, I had some anxiety about the increased practice frequency from twice a week to 3-4 times a week, wondering if I could keep up.
——— What aspects of swimming do you find appealing?
There are two things. One is the feeling of becoming one with the water. On land, I tend to notice small movements of people around me, but in the water, I can focus solely on myself. That sensation is comfortable, and I feel that it suits me well.
The other is the ability to surpass my past self as an athlete. After putting in the effort during training and achieving a personal best in a competition, I feel that "all the hard work was worth it."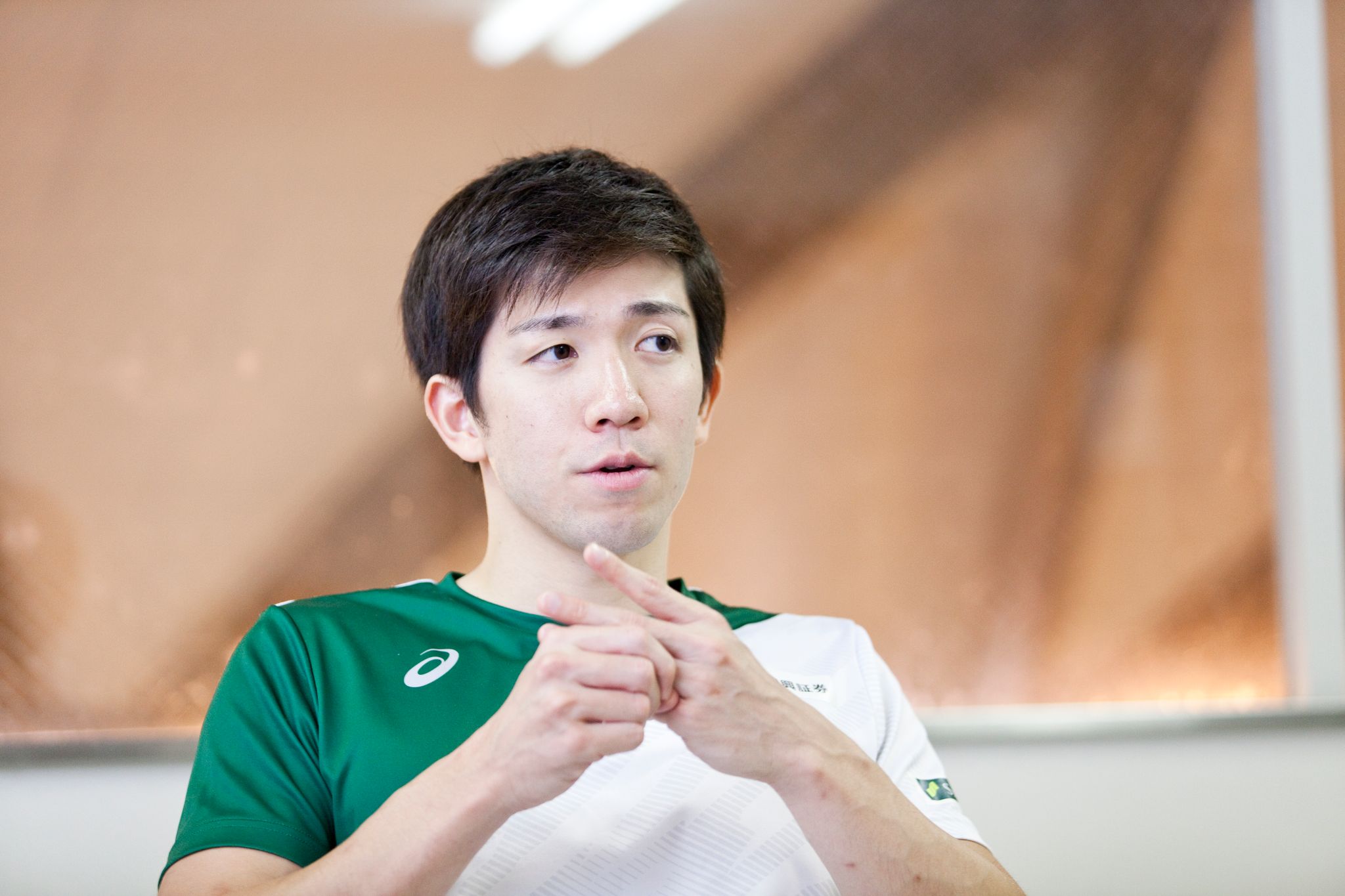 ——— Among the medals you've won so far, please tell us about the medal that made you the happiest and the one that you felt the most regret about.
The most joyful medal for me was from the first Deaflympics I participated in, which was in Taipei in 2009 when I was a first-year high school student. I thought my ability was only enough to make it to the finals, but I managed to give my best and win the 200m backstroke event. The happiness I felt at that moment is still vivid in my memory.
The one that I felt the most regret about was from the 2017 Summer Universiade. I was in my best condition and confident that I could win the gold medal, but I couldn't beat the Russian swimmer. I ended up with a silver medal in the 200m and a bronze medal in the 400m events. At that time, I was in my second year of master's studies and was uncertain about my career path. However, I couldn't bear living with that regret, so I decided to become an athlete employee and joined my current company.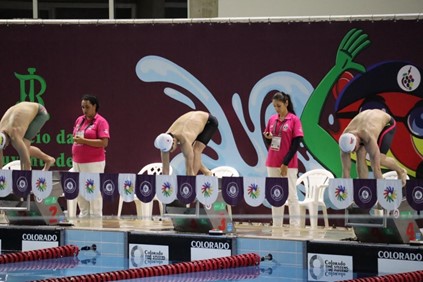 ——— You have also participated in events alongside hearing athletes. Are there any differences in terms of accessibility compared to events specifically for Deaf athletes?
I've been feeling a significant difference recently. In events for hearing athletes, I have to constantly look at the eyes and lips of the officials because I don't know when my name will be called. This makes me exhausted even before the competition starts. On the other hand, in Deaf events, there are sign language interpreters, which allows me to think about my swimming plan for the day and spend my time more comfortably. Perhaps that's why I always achieve my personal best records at Deaf competitions.
Aiming to fill the seats at the Deaflympics
——— How did you feel when Tokyo was chosen to host the 2025 Deaflympics?
I never thought that the Deaflympics would be held in Japan during my active years, so I was incredibly happy when Tokyo was announced as the host city. Actually, I had been planning to retire after the 2021 Deaflympics in Cassias do Sul, thinking that my peak years as a swimmer would be around 28 to 30. However, due to the reduced number of participating countries caused by the pandemic and the opportunity to personally show my gratitude to those who have supported and cared for me throughout my career, I decided to restart my training right after the announcement of Tokyo as the host city.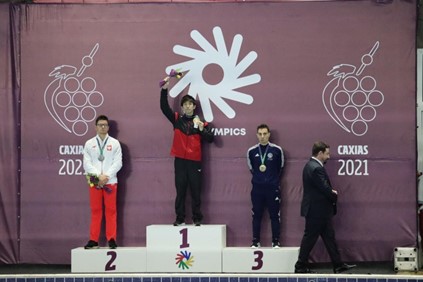 ——— Regarding the Tokyo 2025 Deaflympics, what are your goals and what are you doing to achieve them?
As an athlete, my goal is to set new world records and win gold medals in the 200m and 400m individual medley events. Lately, I've been watching videos of other swimmers to understand their speed and trying to incorporate some of their techniques into my training. Additionally, as I've noticed that fatigue is harder to shake off as I get older, I've been doing stretches before bed until I'm confident that I'll be able to train in good condition the next day. I believe that by not only focusing on training but also improving my daily life, I can achieve good times.
Another goal is to fill the spectator seats at the Deaflympics. As part of this effort, I'm aiming to meet the qualifying standards for the Japan Swimming Championships, which is the largest domestic competition. If I can participate, it might draw attention and raise interest, with people saying, "A Deaf athlete participated in the Japan Championships." I'm also planning to increase my social media posts and accept as many speaking engagements as possible to create opportunities for many people to learn about the Deaflympics.
——— Can you share your future plans?
One challenge currently faced by Japan's Deaf swimming community is the lack of young athletes. The average age of athletes participating in international competitions is increasing. Since I also conduct swimming classes and give talks for elementary and middle school students, I hope to convey the joy of swimming and inspire them to dream big. It would be great if some of them eventually become Deaflympics participants.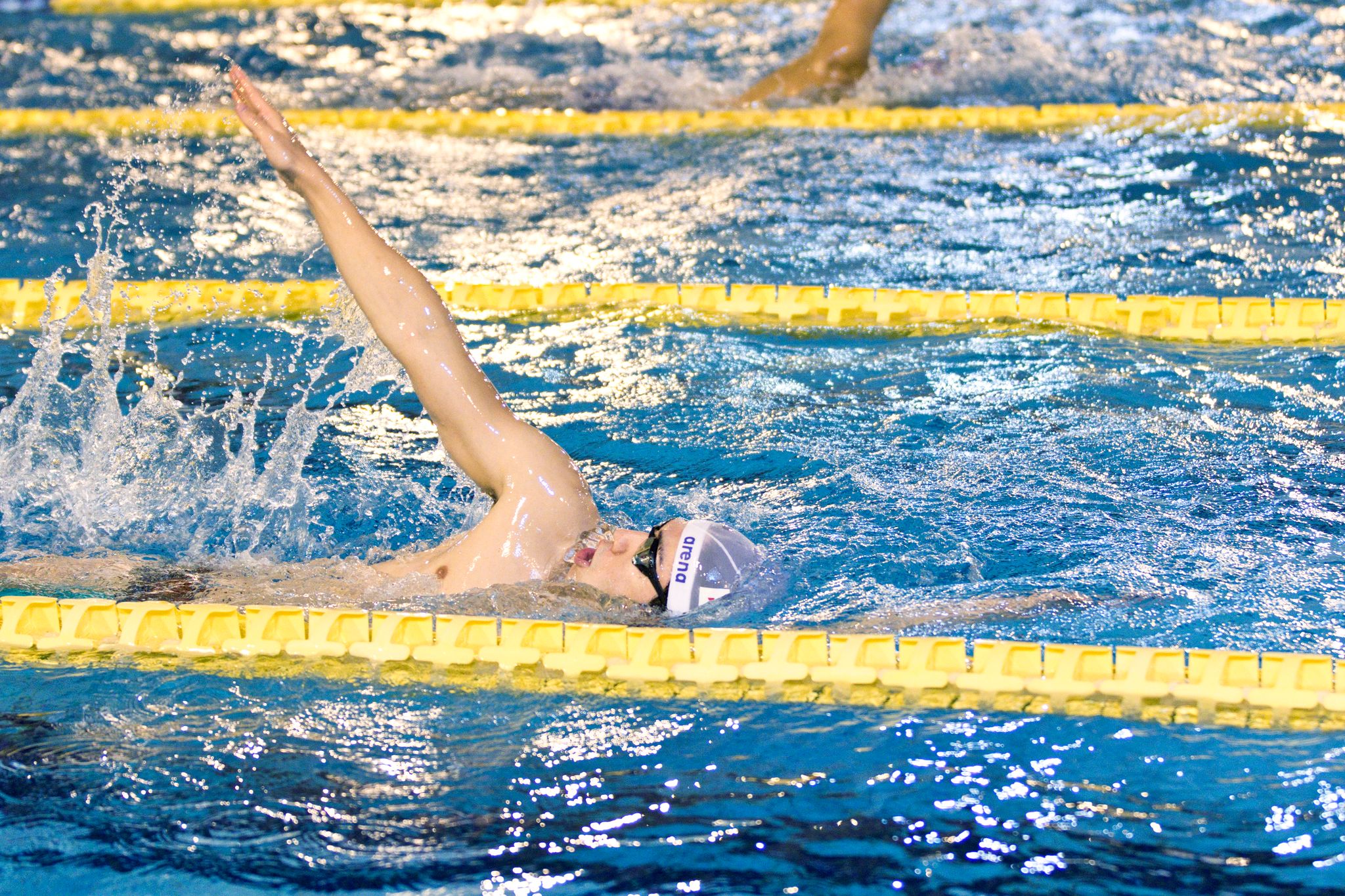 I want people to know various communication methods with the Deaf. ———From here on, I'd like to ask about things that are important to you as an individual and about your daily life, rather than just as an athlete. What do you usually do on your days off?
Since I have practice every day from Monday to Saturday, I used to spend most Sundays at home, thinking I should rest. However, I realized that staying home all the time didn't refresh me, so recently, I've been going out with my wife. We make a list of tourist spots within a 2 to 3-hour drive and go on drives or visit cafes.
———May I ask how you and your wife met?
It all started during my university days when I received "PC Take" assistance. Since I couldn't hear the professor's lecture, some hearing students would transcribe the content for me. Those who provided PC Take assistance usually had an understanding of the Deaf, so I naturally became friendly with them.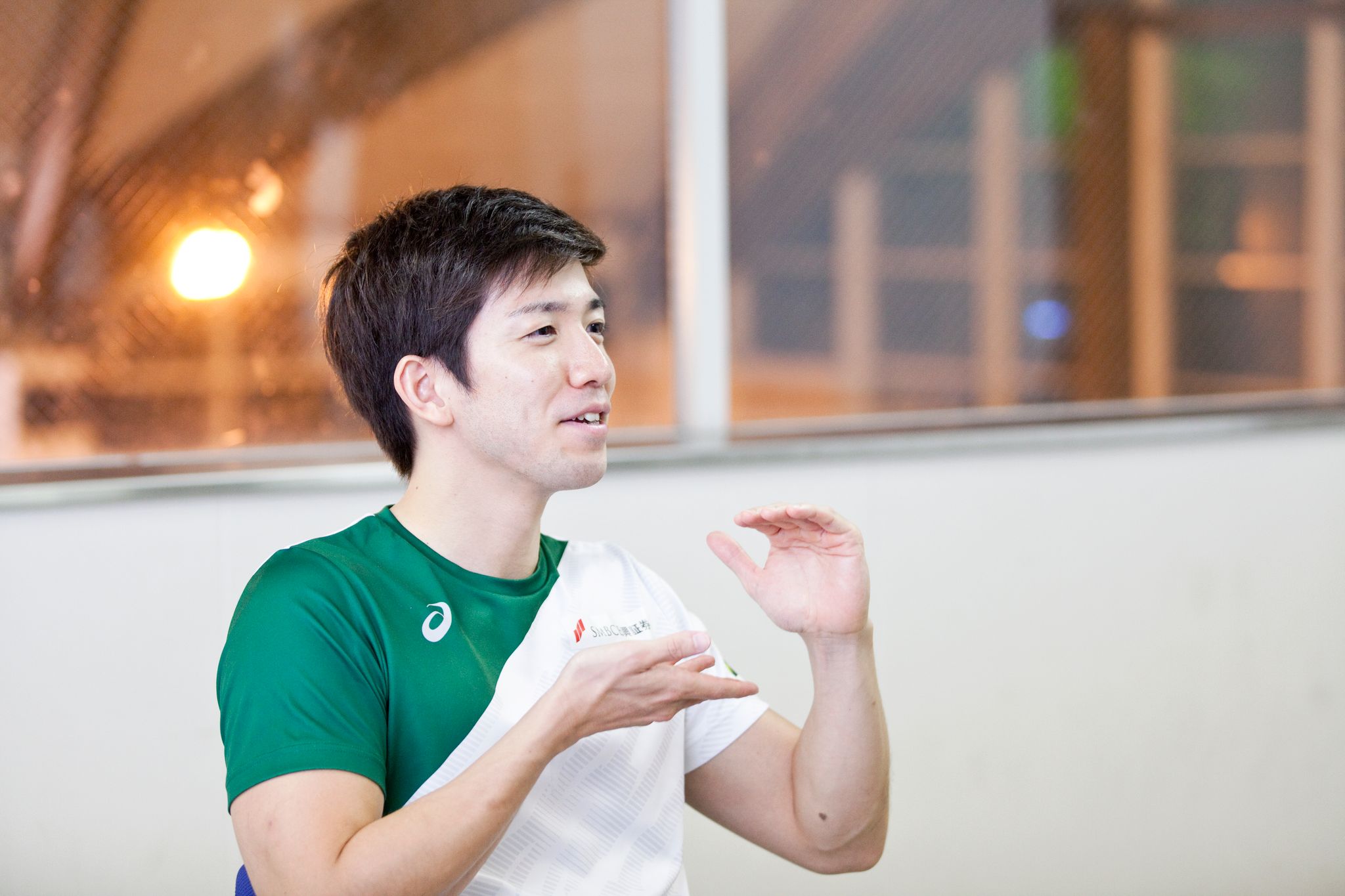 ———Do you have favorite aspects of the town you were born and raised in and the town you currently live in?
I was born in Edogawa Ward, Tokyo, and one of my favorite things is the warmth of the people there. The kids in the neighborhood accepted my deafness and made an effort to communicate by exaggerating their lip movements to make it easier for me to understand. Being surrounded by people who could naturally do that, I didn't feel inconvenienced much and was able to grow up freely.
Currently, I live in Hiratsuka City, Kanagawa Prefecture, which has both mountains and the sea, along with spacious parks. It's a pleasant place no matter where you go.
———Do you have any close friends among your fellow athletes?
One of my close friends is Yoshikazu Kanemochi, who is also a deaf swimmer. When we were in our third year of high school, we both competed in the World Deaf Swimming Championships for the first time, specializing in the backstroke. I won the 50m, but he won the 100m and 200m. Since then, we've developed a friendly rivalry and friendship. He's someone who acts for the sake of others more than I do, and I think he has qualities that I lack.
———With the Deaflympics being hosted in Japan, are there any changes you are expecting in society?
I hope there will be a deeper understanding of deaf individuals. For example, when someone tries to ask me for directions and realizes I can't hear, they often just walk away out of hesitation. However, even if I can't hear, I can still communicate through exaggerated lip movements or by typing on a smartphone. I hope that the Deaflympics will help people realize that there are various ways to communicate with deaf individuals.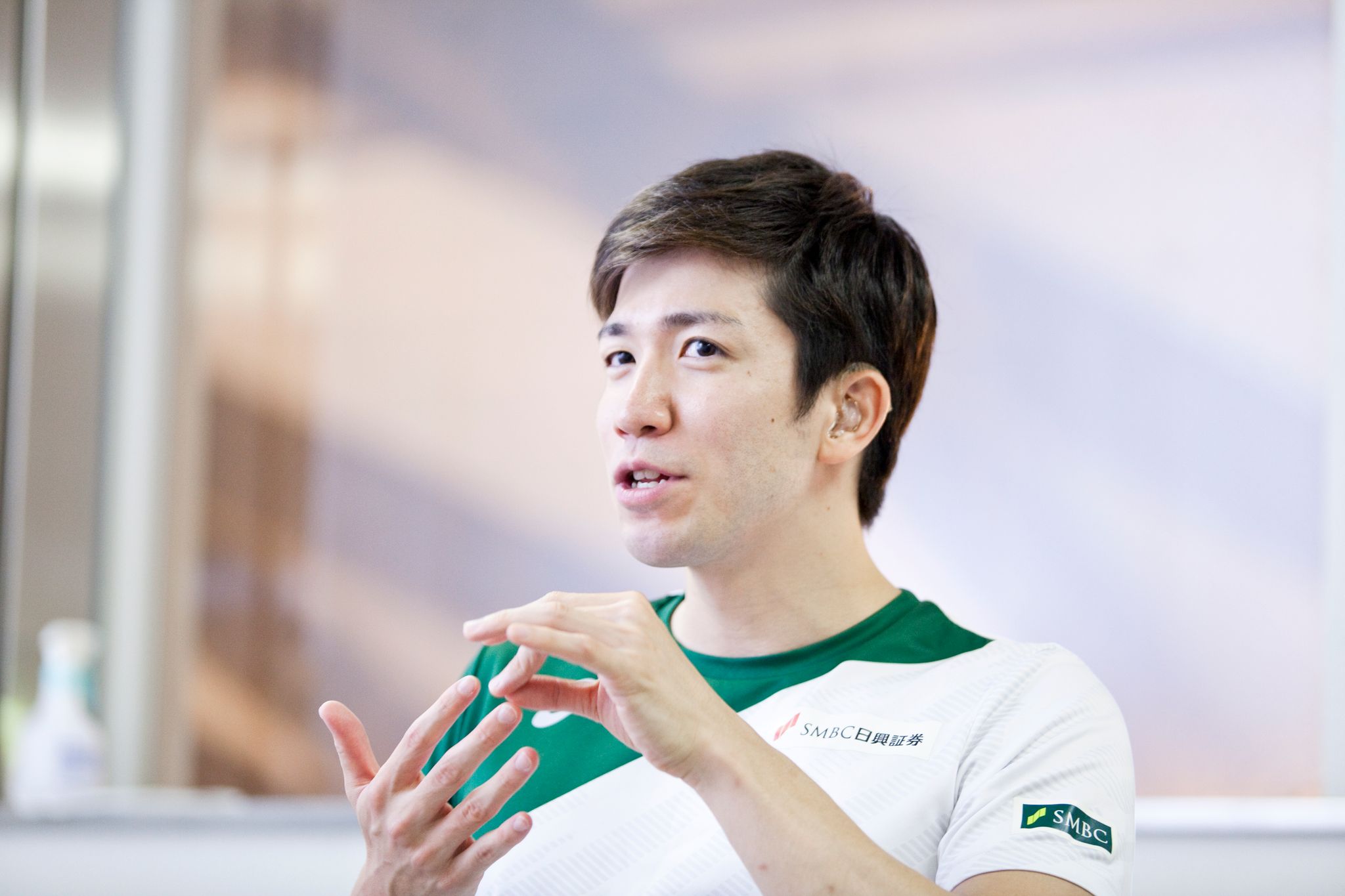 ———Lastly, I would like to deliver a message to the readers!
The Deaflympics is a unique international event, distinct from both the Olympics and the Paralympics, as it is held using sign language as the primary language. For those who can hear, it could be an opportunity to touch a different world that is right around us. Whether it's swimming or any other sport you're interested in, I would be delighted if you could come and watch the Deaflympics. I'm looking forward to meeting all of you in a packed venue!
Twitter:@ibaryu4120 (https://twitter.com/ibaryu4120)
Instagram:ryutaro_ibara(https://t.co/ZPk9nN9JkI)
——
photographs by Hiroshi Takaoka
text by Emiko Hida
interpretation by Toshiki Hoshina